Présentation des Jurys internationaux - 2019
Les finalistes des Green Solutions Awards 2019, répartis par catégories, ont été évalués par 26 jurés en tout, divisés en 4 jurys. Ces jurés sont des experts internationaux issus du monde entier. Nous les remercions chaleureusement pour leur travail d'analyse des études de cas. Découvrez-les ci-dessous !
Energy & Hot and Temperate Climates Jury
President of the jury / Prof. Jean-Marie HAUGLUSTAINE
Professor in the University of Liège
Prof. Jean-Marie Hauglustaine teaches the scientific matters related to energy and environmental performances of buildings, in the University of Liège. His research team EnergySuD (Energy & Sustainable Development) develops tools helping architects to design efficient buildings.
BELGIUM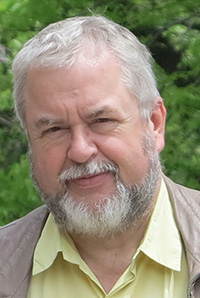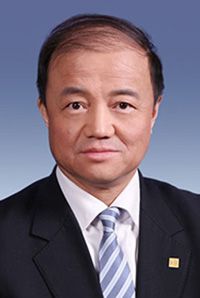 Chief Engineer of China Construction Group Co.,Ltd.; Professorate senior engineer
Since 1982, Mao has been engaged in international construction engineering business and technology and design management in China Construction Group. He has carried out many large-scale engineering projects at home and abroad and achieved good economic and social benefits. He has high attainments in international engineering contracting, building construction technology, building technology and design management, enterprise informatization and management.
CHINA
With a 20-year experience in 50+ countries, he accompanies public and private decision-makers for strategic thinking and operational projects dealing with the green economy. A European Commission climate & energy expert, he actively contributes to the H2020 innovation programme.
FRANCE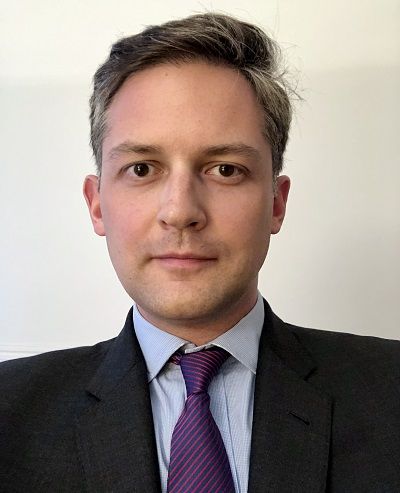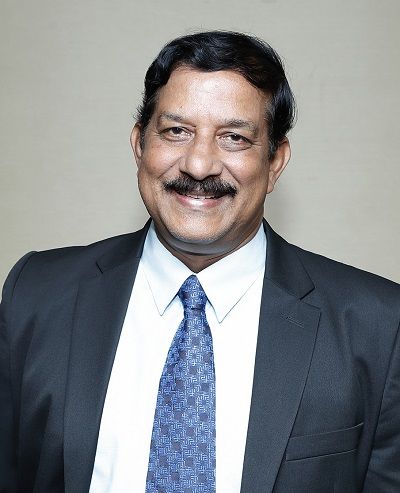 Faculty member of the School of Environment, Resources and Development of the Asian Institute of Technology / ADEME
Brahmanand Mohanty is associated as a faculty member of the School of Environment, Resources and Development of the Asian Institute of Technology (AIT, Thailand). Since 1991, he has also been serving as the regional adviser in Asia for the Environment and Energy Management Agency (ADEME, France). He has published widely and is the author/co-author of books on topics related to energy technology, efficiency and management, sustainable urban energy, energy and the environment. He obtained his doctorate degree in energy from the Institut National Polytechnique, France in 1985.
INDIA
Group Director of the Environmental Sustainability Group, Building and Construction Authority (BCA)
Kian Seng oversees the BCA Green Mark Scheme which certifies buildings on their level of environmental friendliness and energy efficiency. Kian Seng plays an instrumental role in the formulation and implementation of BCA's 3rd Green Masterplan, with the long term goal of greening 80% of Singapore's buildings by 2030. Kian Seng is the 2nd Vice President of the Singapore Green Building Council.
SINGAPORE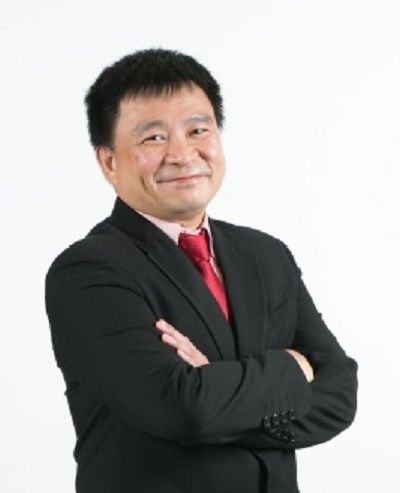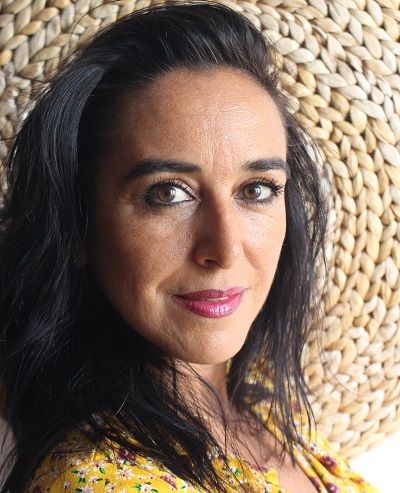 Senior Lecturer of the Department of Architectural Constructions I, High Technical School of Architecture, University of Seville
Pilar Mercader-Moyano is a PhD in Architecture, Master in Architecture and Historical Heritage and in Expert Assessment and Repair of Buildings and is Senior Lecturer at the University of Seville. Her professional activity last for 20 years working as architect for Public Administration and also for private clients in the field of architectural rehabilitation and sustainability in buildings which has also been correlated with her research activity in the field of Sustainable Construction and Environmental Impact of Buildings.
SPAIN
Civil engineer with pluriannual professional experience in energy efficiency and sustainability in the construction sector. In several years working for the Italian association of construction companies I specialized in technical standards and legislation. I took the Master's degree in hydraulics and environmental engineering.
ITALY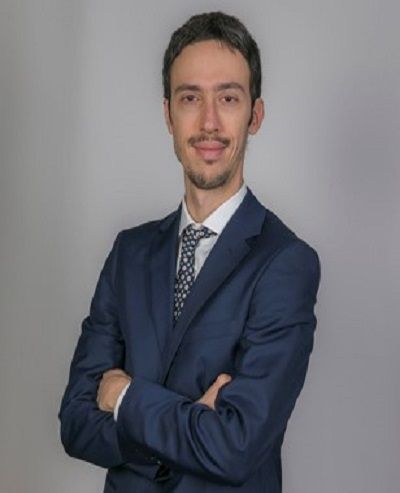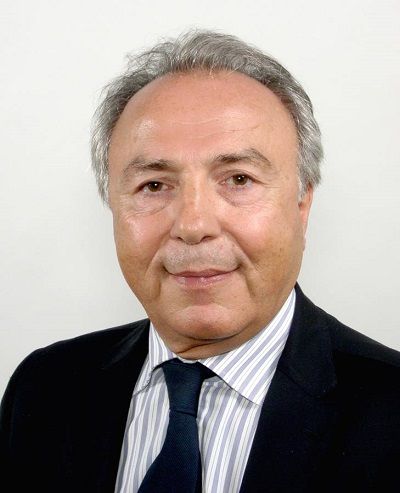 Since 2002, Léo Attias has been helping to provide solutions to the housing crisis for the benefit of landlords and tenants. At the same time, as President of FIABCI France since 2013, he has been collaborating in the internationalisation of this economic sector (real estate) which represents 19% of the national GDP in order to enable it to access new markets (whether residential, tertiary, industrial or commercial), and to position itself effectively to remain competitive and affirm its leadership.
FRANCE
President of Clean Tuesday
David Dornbusch, 50, is a founding partner of the solar photovoltaic startup Vertsun and of the strategic and financial consulting firm France Cleantech. David Dornbusch created in 2008 the global network Cleantuesday (EU, India, China, USA, COP21) in the Cleantech field and is recognized as a world expert in green technologies.
GERMANY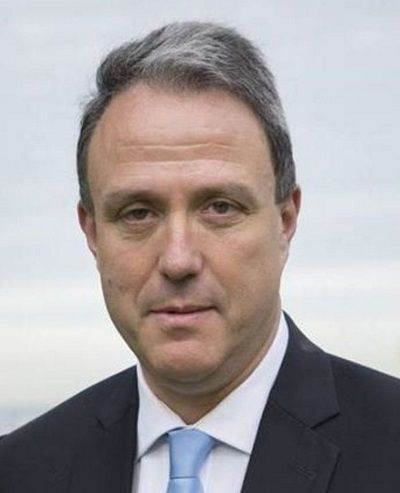 Health & Comfort + Low Carbon Jury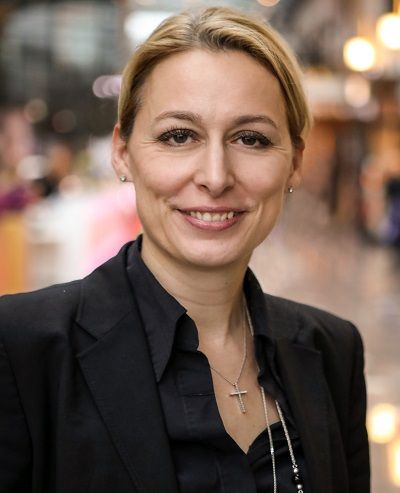 President of the jury / Christine LEMAITRE
CEO, DGNB German Sustainable Building Council
Dr. Christine Lemaitre, CEO of the DGNB German Sustainable Building Council, studied structural engineering at the University of Stuttgart and had job positions in the US and Germany before joining DGNB in 2009. Christine is a member in the Board of Directors of the World Green Building Council and initiator of the international Building Sense Now initiative.
GERMANY
Breeam Assessor & Business Developer, BSolutions
Cédric has set up a BIM and Sustainability department at BSolutions. He studied energy engineering in Brussels and has been connected with building industry for more than 20 years working with contractors in Belgium, school's building construction in Africa and within engineering office BSolutions for seven years.
BELGIUM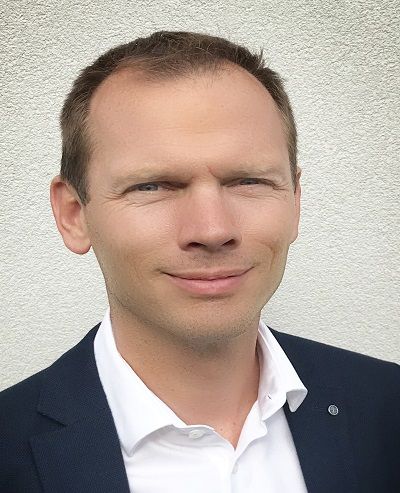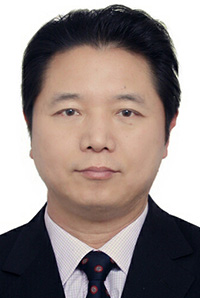 Vice-President, China Academy of Building Research (CABR)
A professor rank technical expert who enjoys the high reputation as a distinguished engineer in the area of building energy efficiency, green building, indoor air quality and establishment of related standards. Over the 30 years of professional career, he has led or participated in 19 research projects, published 19 specialized technical books, 148 articles of high impact and claimed 3 patents. His contribution significantly accelerates the development of building energy efficiency and transition from conventional building to green building and healthy building in China. Based on his outstanding achievements, he is honored to be the person of "Talent Project in the New Millennium" and "Special Government Allowances of the State Council".
CHINA
Antoine Perrau, architect in Reunion and Associate Assistant Master has, in 30 years of practice, made many homes, schools, colleges and other public facilities, objects of national and international awards. He specializes in tropical bioclimatic architecture and the use of natural ventilation for comfort use, which is the subject of a thesis.
FRANCE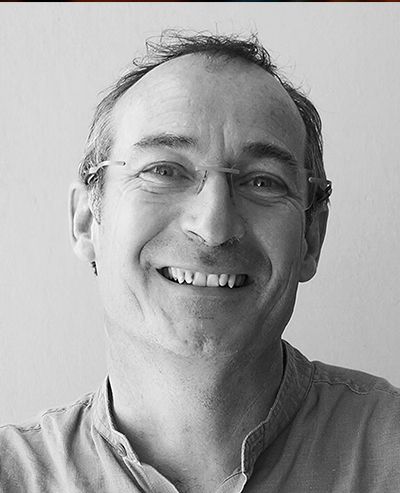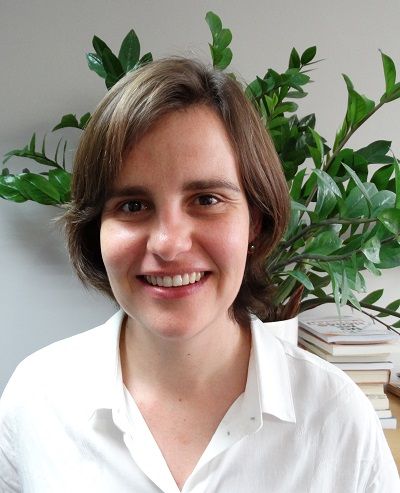 Cofounder of ECOPENTA; Teacher in La Salle – Ramon Llull University
I am the cofounder of ECOPENTA, a company specialized in sustainability and health and well-being in buildings and industry. I am Engineer, LEED AP, VERDE Evaluators and DGNB Auditor with modelling and energy simulation advanced knowledge. I'm also a teacher in La Salle – Ramon Llull University of the Master in Sustainability and Energy Efficiency.
SPAIN
Director of Sustainable Development and Research & Development, Al Omrane
Mr. CHAFIK Mustapha has held several positions in the environment and sustainable development in multinational engineering studies and strategic and operational consulting companies, before working for international development programs. Currently, he is Corporate Director of Sustainable Development and Research & Development at Al Omrane, the leading land developer in Morocco.
MOROCCO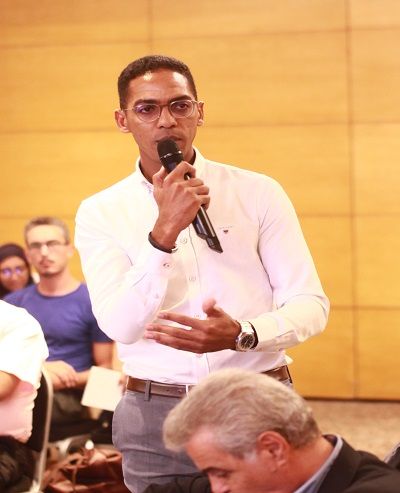 Sustainable Construction + Renovation Grand Prize Jury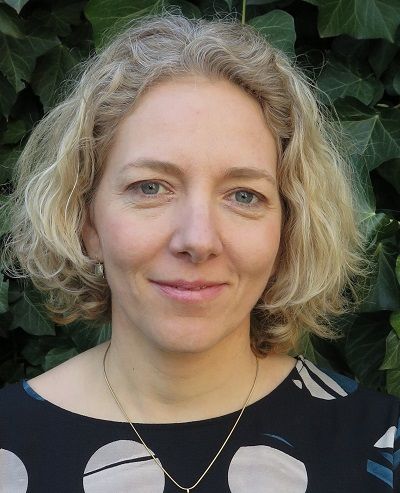 President of the Jury / Mirjam MACCHI HOWELL
Global Alliance for Buildings and Construction; Programme Officer, Swiss Agency for Development and Cooperation
Mirjam Macchi is a Programme Officer responsible for the low emissions built environment portfolio of the Swiss Agency for Development and Cooperation's Global Programme Climate Change and Environment. She also represents Switzerland in the Steering Committee of the Global Alliance for Buildings and Construction. She holds an MSc in Geography from the University of Bern and postgraduate training in climate change from the University of East Anglia.
SWITZERLAND
Director of External & International Relations and Sustainable Development
Régis is a lawyer both in Environnemental Law and in International Public Law and also graduated in Ingeneering and Environnement Management. Specialized in real estate, in polluted sites and grounds, he has given conferences for some twenty years. In ESPI GROUP is the Director of international relations and sustainable development.
FRANCE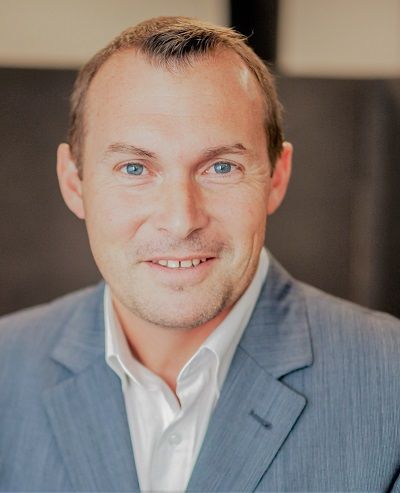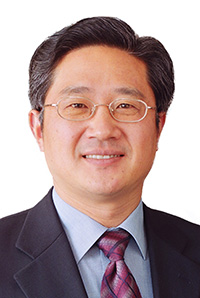 The professor rank technical expert in the field of building structure especially focuses on space structure. He has been engaged in scientific research and management in the fields of green building retrofitting, structural inspection and evaluation etc. Besides, he has presided over or participated in the establishment of several standards. Moreover, he is the chief editor of Retrofitting of Existing Building Yearbook, Foreign Standards and Cases Studies for Green Retrofitting of Existing buildings etc. Additionally, he is the vice chairman of China Civil Engineering Society, vice chairman of China Architectural Society, vice president of China Certification and Accreditation Association, Deputy director of Expert Committee of China Construction Association, vice chairman of China Green Building Council.
CHINA
Architect, Universidad Politécnica de Madrid, Master in Architecture and Sustainable Development, EPFL.
Consultancy in bioclimatic architecture, building renovation and energy efficiency. International projects development at GBCe and development of VERDE, GBCe's building sustainability assessment tool. Trainer in workshops for architects and engineers. Projects development, especially European Union funded projects (Horizon 2020, LIFE….
SPAIN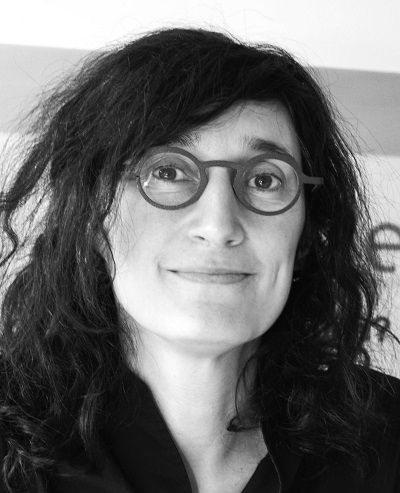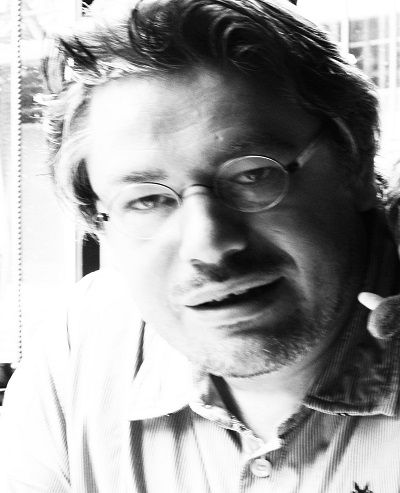 Pedagogical collaborator UMONS; Managing Director Archimade Studio
Director of an architecture and urban planning agency (40 people) from 2001 to 2015, in Brussels and Aix-en-Provence. An academic career started in 2011 at the University of Mons, Faculty of Architecture and Polytechnics, data specialist, I teach the development of smart cities and offer in-company training and consultancy for public authorities.
BELGIUM
Sustainable District + Infrastructure Grand Prizes Jury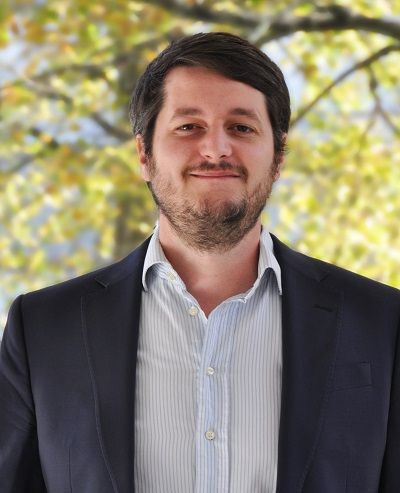 President of the jury / David ALBERTANI
David Albertani is currently the Program Director at the R20 Headquarters in Geneva. Also, he has been nominated CEO of the Waste Project Facilitator (WPF) launched by R20 in partnership with EGIS, and CEO of the Energy Project Facilitator (EPF) launched in partnership with BG and Alpiq, whose role is to finance waste/energy related feasibility studies.
SWITZERLAND
Architect-Engineer, Carlo Ratti Associati; MIT
Carlo Ratti Associati is an international design and innovation practice based in Turin, Italy, with branches in Boston and London. Drawing on Carlo Ratti's research at the Massachuset-ts Institute of Technology (MIT), the office is currently involved in many projects across the globe, embracing every scale of intervention – from furniture to urban planning. The work of the practice merges design with cutting-edge digital technologies, so as to contribute to the creation of an architecture "that senses and responds".
ITALY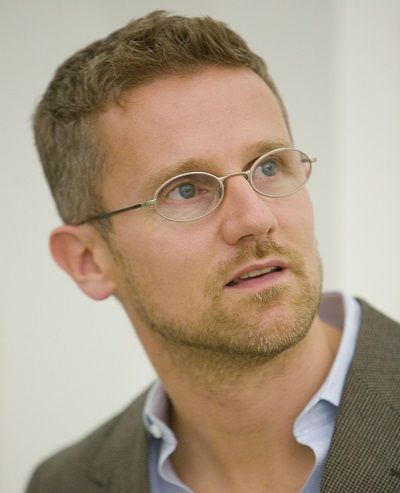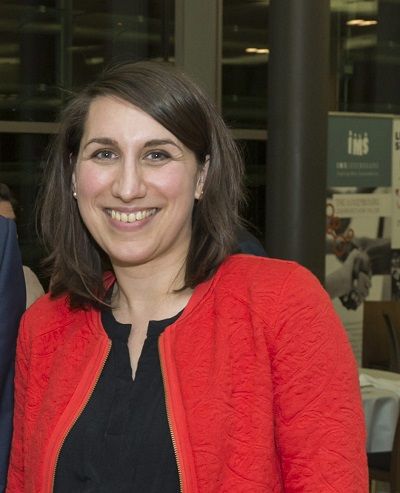 Director, Inspiring More Sustainability – IMS Luxembourg
Since 2012 Nancy Thomas is heading the organisation IMS- Inspiring More Sustainability, the Luxembourg leading network on Corporate Social Responsibility. She was at the helm of several projects at the national level. Mrs Thomas has been involved for 15 years in the development of innovative projects with positive impact in non-profit organizations.
LUXEMBOURG
Executive Director, Paris & Metropole Amenagement
I am the Executive Director of Paris & Metropole Amenagement, an urban public developer working with a team of 27. The structure is in charge of six projects, ranging from 3 to 54 ha. The cornerstone of all of or enhancement projects is sustainable development. Previously, I was Deputy General Secretary of the City of Paris and before this position, Director of Heritage and Architecture of the City of Paris.
FRANCE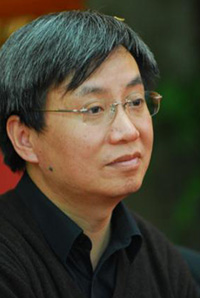 Vice-President and deputy secretary of the Party Committee, China Academy Urban Planning and Design(CAUPD)
Li Xun is the executive director of Chinese Society for Urban Studies, executive director of China Society of Urban Economy, the editor-in-chief for the magazine Urban Development Research, PhD supervisor of Shandong Architecture University. As an urban planner, Li Xun has engaged in urban planning, design and urban scientific research for nearly 35 years, accomplishing hundreds of urban planning and design projects, achieving Excellent Design Award by Ministry of Construction for 7 times and Huaxia Construction Technology Award for 3 times. As a scholar, he studies extensively and his research field includes urban regional development, urban master planning, small town planning, urban sustainable development, low-carbon eco-city, green building and urban underground space development.
CHINA
Sustainability Expert at Ministry of Infrastructure Development
Passionate in Sustainability and Green World, leading the strategic developments of the sustainability policies and strategies for the federal buildings and roads in the UAE, and aligning them with the UN 2030 SDGs. Joined MoID in 2017 after almost 20 years' experience in Projects' Operations and Contracts Management in the private sector. Supported MoID tasks for the sustainable urban development of the UAE by leading the project of Federal Green Guidelines for both Buildings and Roads, which was completed mid of 2019.
UNITED ARAB EMIRATES